Every morning across North Carolina office workers from Raleigh-Durham to Chapel Hill and Research Triangle Park power up their business machines without a single thought or concern that they will have any problems with their system.  Printers run without error messages or output issues.  Computer network connections function with no lags or interruptions. And what's more, consumable supplies are never out of reach when needed.  It happens in offices, medical centers, churches and schools. It happens because great care and attentiveness is applied to those folks who appreciate a sane, productive office environment. It happens because Total Laser Care of NC, Inc. (TLC) handles what it is responsible for – your business systems.
TLC customers see firsthand that they are our top priority.  Our staff have a committed and vested interest in helping, whether it's by reducing costs or trouble-shooting an error message. To quote TLC's owners, Rick and Christine Echols themselves, "We really care, and customers know that's what we're about."
Connect to People Not Voicemail
At TLC we understand that office equipment runs like work horses with many moving parts. Although the systems are manufactured by the best printer, copier, computer brands in the industry, they do need maintenance or repairs from time to time. When the need for service arises, TLC provides customers a direct communication line to the right people.  There is no voicemail limbo at TLC where you can lose valuable time waiting for a response. A call for help placed in the morning will be handled by a qualified TLC team member and, if needed, an on-site service visit will be scheduled. A service call will be met by one of TLC's veteran service technicians, each of whom has 18 or more years of experience to bring to the table. "We certainly know what we're doing," Rick says. "We have the practical know-how many others in this area do not. We have seen best practices applied in many different office environments. We're always ready to bring that perspective into your organization."
Everyone and anyone can claim to be a leader in their field for one reason or another. Some use the size and reach of their organization while others base their status on market share or cost of ownership. At TLC we tend to put customer mind share above PR since their perception is what drives our purpose as an independent service provider.  Here are a few thoughts gathered from some of our own customers.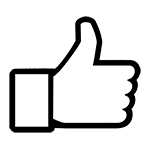 "I know I can always count on TLC to take care of our needs, and most of the time within a one-day turnaround when it comes to service calls. There have been many times when we were in a bind with a printer down or when we ran out of toner before ordering more, and TLC always comes through for us. You do not generally get that kind of service with most companies anymore."
K.F., IT Support Analyst with the Raleigh Orthopedic Clinic
"TLC has done a great job making life easier. There is a 'small-town' feeling there that we appreciate having particularly when there is no 'press 1 to reach service, or press 2 to access our directory' – with TLC you communicate with people who are knowledgeable enough to trouble shoot issues with machines from the moment they answer the phone. You don't get that attention with larger corporations."
M.T., Facilities Manager with Global Knowledge
"With TLC managing our copiers, printers and supplies, I never have to think about restocking inventory or scheduling maintenance on a machine in any of our six different locations.  They've also been very helpful in keeping our cost of ownership down on systems. They are very well plugged into the secondary market and know what machines are available and perfectly suitable for our workflow.  So we have a resource that's always looking out for our best interest and that's a part of dealing with a small company that I like."
S.G, IT Manager at The EI Group, Inc
"I would recommend TLC to anyone who is looking for a company that takes care of its customers and truly is concerned with any need you may have.  We were looking to switch from Ricoh to full-color options and update our speed for black and white. TLC presented us options that were very affordable which is important for us as a not-for-profit church. This has enabled us to produce top-quality pieces for getting information out to our membership on a weekly and monthly basis. TLC has always treated us like we were number one on its customer and support list. We get timely repairs and options in a real crunch."
W.B, Publications Director at Mid-Way Baptist Church