Your Reliable Printer Repair Service in Raleigh, NC
Whether it be in offices, schools, or medical centers, having a reliable set of machinery enables continuous operation in any type of business establishment. The way to keep businesses running, with operations that are not interrupted or any important task that requires immediate undertaking, being equipped with a dependable set of equipment for business continuity makes all the difference.
Alongside the availability of computers, printers are found to be reliable equipment in producing important hard-copy documents. If you are looking for the most decent printer repair service in Raleigh, NC, you are just in the right place! Total Laser Care of NC, Inc. is North Carolina's reputable company for your business machine concerns and needs. From providing full-scaled services and equipment solutions to offices and different facilities, you can trust Total Laser Care of NC, Inc. to provide you with flawless workflow in your firms.
Take Advantage of Our Results-Driven Services
As an independent service provider, we ensure that we provide the best assistance to our clients and customers. Our state-of-the-art services and fine equipment can definitely help your business maintain its affairs and proceedings. Other than that, the commitment we put into our operations does not only fulfill your needs but also makes your jobs easier. With our belief that your business system requires complete and continuing function, our unfailing services and fruitful experience in different industries are what you truly need. 
Take advantage of our printer repair service in Raleigh, NC that offers professional and satisfying results. Contact us today for your service requests and get a quote. We are more than willing to answer your inquiries and questions regarding our services.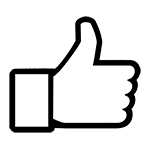 "I know I can always count on TLC to take care of our needs, and most of the time within a one-day turnaround when it comes to service calls. There have been many times when we were in a bind with a printer down or when we ran out of toner before ordering more, and TLC always comes through for us. You do not generally get that kind of service with most companies anymore."
K.F., IT Support Analyst with the Raleigh Orthopedic Clinic
"TLC has done a great job making life easier. There is a 'small-town' feeling there that we appreciate having particularly when there is no 'press 1 to reach service, or press 2 to access our directory' – with TLC you communicate with people who are knowledgeable enough to trouble shoot issues with machines from the moment they answer the phone. You don't get that attention with larger corporations."
M.T., Facilities Manager with Global Knowledge
"With TLC managing our copiers, printers and supplies, I never have to think about restocking inventory or scheduling maintenance on a machine in any of our six different locations.  They've also been very helpful in keeping our cost of ownership down on systems. They are very well plugged into the secondary market and know what machines are available and perfectly suitable for our workflow.  So we have a resource that's always looking out for our best interest and that's a part of dealing with a small company that I like."
S.G, IT Manager at The EI Group, Inc
"I would recommend TLC to anyone who is looking for a company that takes care of its customers and truly is concerned with any need you may have.  We were looking to switch from Ricoh to full-color options and update our speed for black and white. TLC presented us options that were very affordable which is important for us as a not-for-profit church. This has enabled us to produce top-quality pieces for getting information out to our membership on a weekly and monthly basis. TLC has always treated us like we were number one on its customer and support list. We get timely repairs and options in a real crunch."
W.B, Publications Director at Mid-Way Baptist Church